our mission is to be the best for our partners, creating reliable relationships and contributing to society's development and prosperity
respect for the individual
We respect people
Our rule is to appreciate the experience and expertise of the employees, providing everyone an opportunity to fulfill their ambitions and ideas.
development and perfection
We like to create new packaging solutions and quickly react to market changes. This helps us improve our processes, expand our experience and strengthen our leadership.
integrity and responsibility
We are responsible for every decision we make.
This includes transparent workplace relations, reasonable consumption, environment-friendly production and precise fulfillment of our promises to partners.
1

interesting work

Danaflex uses lean manufacturing principles and the world's best management practices.

Danaflex production jobs are exciting and intellectual. We use modern high-tech equipment made in Germany, Italy and Japan.

2

confidence in the future

The company is the market leader with a stable financial position. Danaflex employees can expect a steady income to provide for their families.

3

open, friendly environment

Our rule is to maintain a friendly environment and be open to all employees' ideas and initiatives.

4

labor safety

Employee safety is above all else. The company is adopting the best global practices of safe operation at all production sites.

5

training and professional growth

Danaflex wants its employees to advance in their careers.

Here you can continuously learn new things and advance in new areas. There are programs for executives, vocational and advanced training for engineers and workers, personal performance coaching and foreign language courses.

A mentoring system helps new production workers settle in.
1
0
0
%
r
e
c
y
c
l
a
b
l
e
1
0
0
%
r
e
c
y
c
l
a
b
l
e
l
Danaflex understands sustainability as the ability of the company to be efficient and improve the quality of life in the community.
The company has launched a solvent recovery system to recycle and reuse 100% of volatile solvents. The R&D works together with major package consumers to come up with recyclable eco-solutions for all food products.
Sustainability means responsible consumption, rational resource management, energy efficiency and environmental friendliness. Today, it's a part of the Danaflex corporate culture.
our people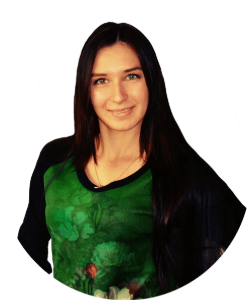 Danaflex is a cohesive team of professionals with a twinkle in their eyes and a responsible attitude to work tasks.
Introductory training for new hires includes a production site tour providing an insight into the company's history and the inside look into its present activities.
Ruzilya Gumerova, secretary to CEO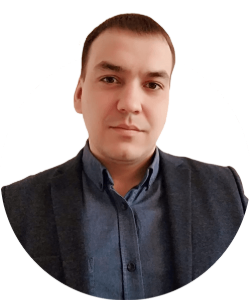 I am proud of the years I worked on the lamination production floor of Danaflex CJSC.
I cherish warm memories of our friendly team. This period is best remembered by hard work, friendly atmosphere in the team, mutual support when needed, great mood and spirit.
Marsel Husnullin, shift supervisor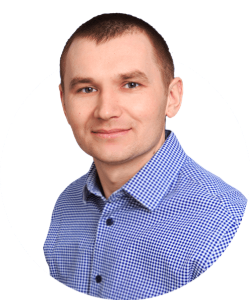 Lead press operators were motivators for me, and I ran towards my goal with leaps and bounds.
After the army, I had many jobs but didn't see any career opportunities anywhere; it wasn't appealing. I wanted to be useful at work, fulfill my ambitions and earn a lot. I came to Danaflex on the advice of my cousin who worked here. I will never forget the two-hour interview -- a rigorous check -- when I talked to the general manager. "What, are you training astronauts here?" I asked. From the early days, I felt attention, care and respectful attitude. Lead press operators were motivators for me, and I ran towards my goal with leaps and bounds. I was trying to figure everything out, read a lot, and asked questions. My friends were surprised at how I was able to get to work in this company, as no one seemed to leave their jobs there, no jobs opened up, and the pay compared favorably to what men were making elsewhere. After 1.5 months, I passed my test for assistant press operator. In 2 years, I became a press operator, in 3 years — a lead specialist. I'm happy that many of my colleagues advanced to managerial positions. My advice to beginners: keep on working, make progress, build plans and achieve results. If you are responsible and proactive, you'll do great.
Ilnur Shamsutdinov, lead flexo press operator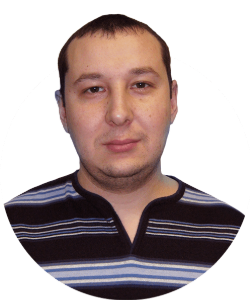 During two years in the company, I graduated to a lead press operator.
I came to Danaflex as an apprentice press operator in 2006 on the advice of a relative who worked here. He shared his impressions, talked about attitudes to the individual, corporate spirit and decent pay. I have had many jobs until then, and the attitude toward employees was far from perfect. In Danaflex, it's customary to always say hello when you see someone — this is what I remembered the most on my first day at work. A few days into work, I was provided with learning aids and attached to a mentor who helped me get used to and learn the machine. Within a short time, I passed the test for assistant press operator and immediately began to study for the next step. During two years in the company, I graduated to a lead press operator. Now I'm the printing foreman. Danaflex is a company that is continually developing, breaking new grounds and embracing new equipment. And the employees keep up with the company. Danaflex means stability and confidence in the future. Even in the face of the 2020 pandemic, we continued to operate being one of the companies that didn't shut down. Newcomers, remember — it's all up to you. A rolling stone gathers no moss.
Marat Gimadeyev, printing foreman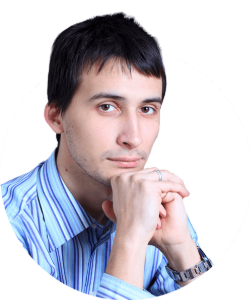 I'm especially happy that Danaflex is at the forefront of the global sustainable development movement.
As a 4th-year student, I did an internship in Danaflex CJSC on the lamination production floor. Back then, I already knew that this advanced production plant is second to none in the polymer and packaging sector in our region. During the internship, I confirmed my opinion and completed my thesis together with the research department of Danaflex Nano. I've been in the R&D department since 2012, and my work is as exciting today as it was in the first year. The department was special for endless opportunities to deal with something new: new solutions and new challenges in the industry and in the world. I'm especially happy that Danaflex is at the forefront of the global sustainable development movement. The recyclable packaging solutions that we develop and put into production are a boon for the development of the plastic waste recycling industry in our country. It will make soil and water cleaner, and our lives will become a little better. It's nice to be a part of such a responsible and rewarding process.
Lenar Shagiev, deputy head of R&D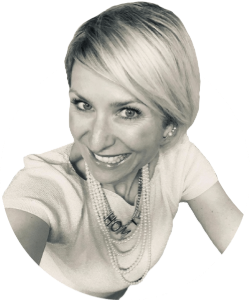 It was a real victory to start last year in DGPack as it was my first job after my 7-year long maternity leave.
It was and still is quite a big challenge for me with three little kids, sometimes it is tough to balance work issues together with family life.
But apart from that I am very glad to have a chance to be part of DGpack start-up dream team as I really see a potential to grow up a strong competitive company.
Denisa Marsalova, HR generalist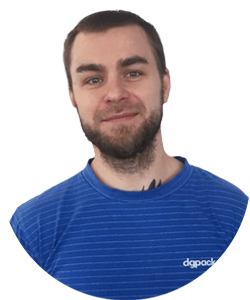 I have engineering education and after school I worked in Windmuller Hoelsher as a fitter for Miraflex machine.
So after my work travel in England it was a lucky coincidence that I started to work at Miraflex in DGPack. Which I like very much. As well as a great team around me.
Zdeněk Sázel, production operator for flexo printing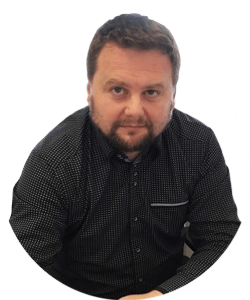 All my professional life I have worked in a packaging industry in various managerial positions.
I accepted to work in DGPack as a very big challenge. I like visions of Danaflex and I want to help DGPack to be profitable and successful. I am amazed by a great team of people around me.
Jiří Petruňo, production manager
Danaflex is open-minded to embrace technical college graduates willing to show their abilities and talents in the friendly environment of a motivated team.
We are always looking for new people, so please send us your CV. We usually respond within 24 hours.
Experienced workers can acquire knowledge of related fields and become full-fledged experts in their field.
We are always expecting new people, so please send in your resume. We usually respond within 24 hours.
Working in cross-functional projects helps to develop qualifications and new skills. Taking part in projects is a chance to prove yourself and become a leader.
We are always waiting for new people, so please send in your resume. Usually we answer within 24 hours.
job interview process involves several steps
filling application form

phone interview

meeting with a recruiter and a manager